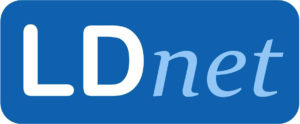 LDnet was for the second year a partner in the RSA's 'Regions in Recovery' e-Festival, RinR22 – see below for more information. As part of  RinR22 we organised a special session (Ref: SS 23) on 24 March 2022 focusing on bridging research, policy and practice in local development. The recording of the LDnet session can be accessed HERE until 31.5.2022.

The LDnet special session was entitled
Local Development: Lessons for the future from recent research and practice
and focused on the experience and lessons from local development supported through the European Structural and Investment Funds. The starting point of the discussion was the recent study carried out for the European Commission on "The ESF and Community-Led Local Development: Lessons for the future". Its findings suggest that the most appropriate implementation methods for CLLD rely on the maturity of the LAGs and their experience in selecting, implementing and running projects, and the nature of LAG relationships with managing authorities. A number of challenges linked with CLLD implementation were identified at both programme and Local Action Group level, but where these constraints have been overcome, the CLLD approach has proved to offer important added value to the ESF.
The presentation of this important report was complemented with examples from the ground – where policy meets practice. The example from Czechia, where ESF is used in rural CLLD contexts showed the advantages and limitations of multi-Fund support for LAGs, both on the basis of research (Mendel University) and experiences with implementation at the local level (LAG Brána Vysočiny). In Portugal, where CLLD under ESF is also implemented in urban areas, the LAG FatorC in Cascais has fostered the creation of networks among different actors and thus achieved a visible impact in the community, in spite of challenges linked with managing and implementing CLLD.
The session concluded with a wide ranging discussion among presenters and participants. The recording of the webinar is available HERE.
Speakers: Marianne Doyen (DG EMPL), Karolina Jakubowska (ICF), and experts presenting examples from policy and practice, including Cristina Duarte (TESE, Portugal) and Ondra Konečný (LAG Brána Vysočiny and Mendel University in Brno, Czechia).
The session was  chaired by Urszula Budzich-Tabor, LDnet President and the discussion moderated by Peter Ramsden, LDnet Vice President.
The presentations are available below:
For more on this session see HERE

Regions in Recovery Second Edition 2022: Re-imagining Regions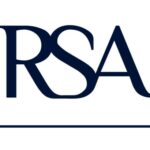 After the success of the Global e-Festival 'Regions in Recovery' in 2021, in which LDnet curated three sessions, the RSA organised with partners this second edition from 21 March to 1 April 2022. This event was  held online and offered a research-led celebration of regions and how these can be re-imagined in times of challenge including Covid-19, climate change and geo-political turmoil. It brought together researchers and communities from across the world enabling the participants to network and share their research insights in the different fields of regional studies and science.