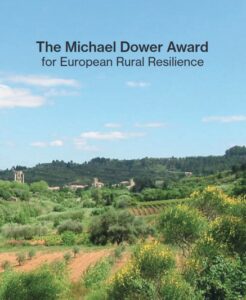 Michael Dower a great champion of rural communities, leading light in rural development, long-standing friend and member of LDnet, passed away on 7 November 2022.
On Saturday 22 April 2023, the Michael Dower Award for European Rural Resilience will be launched in his honour at an event dedicated to his life and work, in the Peak District National Park, UK. For more information see HERE.
The award aims to encourage civic action in rural areas in the wider Europe which:
Preserves nature and cultural heritage
Strengthens peace
Empowers rural people and their civil society organisations to take their destiny into their own hands
The Michael Dower Award for European Rural Resilience will be awarded to individuals and/or civil society organisations in Europe, at bi-annual gatherings of European Rural Parliament or other similar events.
The criteria for selection will include the successful engagement of communities in rural Europe, the encouragement of democratic governance, accomplishments in pan-European cooperation, and achievement in conflict mediation, social inclusion, capacity building, social innovation and other activities or action which foster and enhance rural well-being.
The kind of work that might be recognised could be practical, or research-based but leading to practical results. It should help to bring about changes in policies or practice, by recognising, for example, what a community has done to protect nature or adapt their lives to the pressures of climate change.
For full details, see the Award Booklet.