The Annual Assembly of LDnet took place online on Wednesday 2 February 2022. It was attended by 40 practitioners and researchers and included a lively debate on the future of local development and LDnet's strategy with contributions from many of the participants. The full recording of the debate is now available at this LINK.
The discussion kicked off with an overview and analysis by Stefan Kah of how CLLD is implemented under the different Funds across the EU, including the 21 country profiles already available on the LDnet website. The presentation and the discussion that followed covered such issues as the evolution and trajectory of CLLD, different national and regional strategies for combining funds, thematic focus (sectoral or diversified) and territorial expansion. Linkages between funds and the importance of networking and capacity building at all levels of implementation were also raised. In the second part of the session participants led by Peter Ramsden discussed the long-term vision and the broad directions of LDnet activities over the next years; the draft statement for comment is, as follows:
The unique feature of LDnet is our interest in Local Development across all types of territory (rural, coastal, urban, mountains and islands) and across a wide range of themes from its origins in social inclusion, job creation and local economic development to more recent concerns about climate change, the circular economy and digital transitions.  
LDnet acts as a bridge between experts, researchers, activists and policy makers in a wide range of public, private and third sector organisations. Geographically our main focus is the EU Member States plus Norway and Switzerland, the EU candidate countries (Western Balkans and Turkey), the neighbourhood countries (e.g. Eastern Partnership, Maghreb, Middle East, UK) and beyond. 
Our aim is to position participative, integrated and sustainable local development approaches at the core of designing, implementing and evaluating economic, social and environmental development policies at all levels of governance.
To achieve this aim we need to work to engage with new partners and to bring on board the next generation of activists and policy entrepreneurs.
The Annual Report of LDnet and the Stefan Kah's presentation are available as PDF:
The agenda of the meeting is below.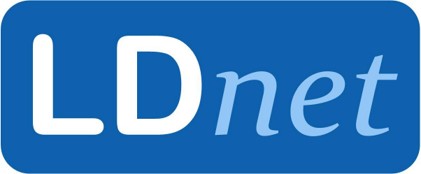 GENERAL ASSEMBLY – DEBATE ON THE FUTURE OF LOCAL DEVELOPMENT
Wednesday 2 February 2022, 17:30 – 19:00 CET (Online)
AGENDA