This workshop of the EU CAP Network on LEADER and multi-funded CLLD approaches was held on 18-19 October 2023 in Ljubljana (SI). It was attended by participants from 20 Member States who exchanged experiences and discussed the challenges and practical solutions in the implementation of multi-funded CLLD at the policy and operational level.
The LEADER method has been implemented in rural areas all over Europe for over 30 years. In the 2014-2020 programming period, the method was extended to include the other European Structural and Investment funds, through the approach of Community Led-Local Development (CLLD). In this way LAGs can access additional resources for their Local Development Strategies, which allow them to include a more diversified portfolio of projects, create further added value and increase their impact through integration.
There are new opportunities for rural innovation that stem from the ability to design comprehensive locally-led development strategies that can benefit from various sources of EU support. However, utilising multiple EU funds can present both advantages and challenges. This event in Ljubljana explored different approaches to using a multi-funded approach for CLLD in the Member States. Delegates also explored the main planning, design and implementing challenges which face multi-funding and shared practical solutions that work well at both programming and local level, such as the use of a Lead Fund.
Stefan Kah, LDnet board member, presented the first overview on the use of CLLD in the CAP Plans 2023-2027 detailing in which Member States multi-funding is being implemented and which funds are being used. Experience from all the funds represented at the event was harvested with the aim of helping stakeholders get a better understanding of how the uptake of multi-funded CLLD might increase. The event concluded with some recommendations from participants on improvements of existing CLLD model.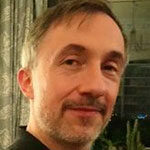 Asked to reflect on the event, Stefan said: "The event happened to take place at a good point in time. It was too soon to say for sure what is going to happen with multi-funding in 2023-27, but this also meant that the discussions might still have an impact in the current programming period. In fact, during the event itself, we heard from a region that will make use of a multi-funded CLLD model for the first time. The CLLD picture is still evolving."
More information on this workshop HERE.
Related LDnet information includes: CLLD in Europe and Implementing cohesion policy through multi-Fund CLLD