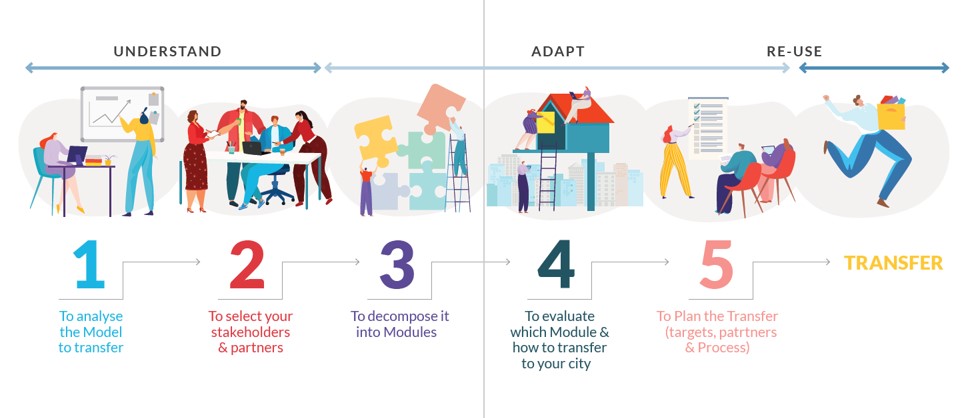 The network "Volunteering Cities" has decided to develop this Transfer Guide with the objective of giving support to other cities that need/wish to re-visit their Social Policy Governance Model in order to set-up:
Co-creation policy making, and
Action Plans design processes
by incorporating the Volunteers directly and more intensively in these processes.
The advantage of this participative Model is to increase the distributed responsibility, important to overcome the continuous shortcomings in social budgets as well as to bring the solutions closer to the problems.
This Guide covers success factors under different modules:
Module 1: Model of participative governance
Module 2: Increase in inter-generationality
Module 3: Increase in volunteerism (especially young volunteers)
Module 4: Corporate citizenship
It also presents:
Successful Transfer Methods And Tools, and
Good Practice Lessons Learned and Improvements in the Model.
Click below to read the Guide: