The second session of the Webinar series on Rebuilding local economies after lockdown focused on the impact of Covid-19 on travel and holidays and the local economies. With more people having vacations within their own country there is both an opportunity and a threat for rural, coastal and mountain communities. The webinar explored local communities can stay safe while playing host to larger than normal numbers and how can sustainable tourism capitalise on enhanced exchange between hosts and visitors.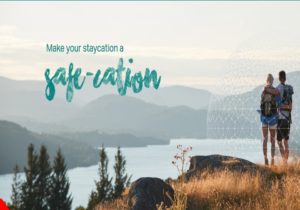 Hotels and restaurants are betting their survival on staycation, however many populations are afraid of the consequences of raising numbers of tourists. This new reality poses different problems and insecurities regarding the future:
Which is the potential impact of staycation on the future of European/World Tourism: travel, selection of destinations, type of activities,etc?
Which impact has the staycation on remote areas that are not prepared to support bigger number of tourists? Environmental –Garbage, Economy, etc
Are these practices creating new local development models?
How sustainable are these new tendencies? Did Staycation come to stay or is it transitory?
The full programme and link to the recording of the session are available below. A summary of the presentations and debate will be posted shortly.
This series of four webinars is organised by LDnet in association with RSA Europe, ELARD and AEIDL.
Full recording of the webinar on 'New Solidarity Services'  
To access the recording with the integrated audio transcript click HERE – password: 6H$s79P0