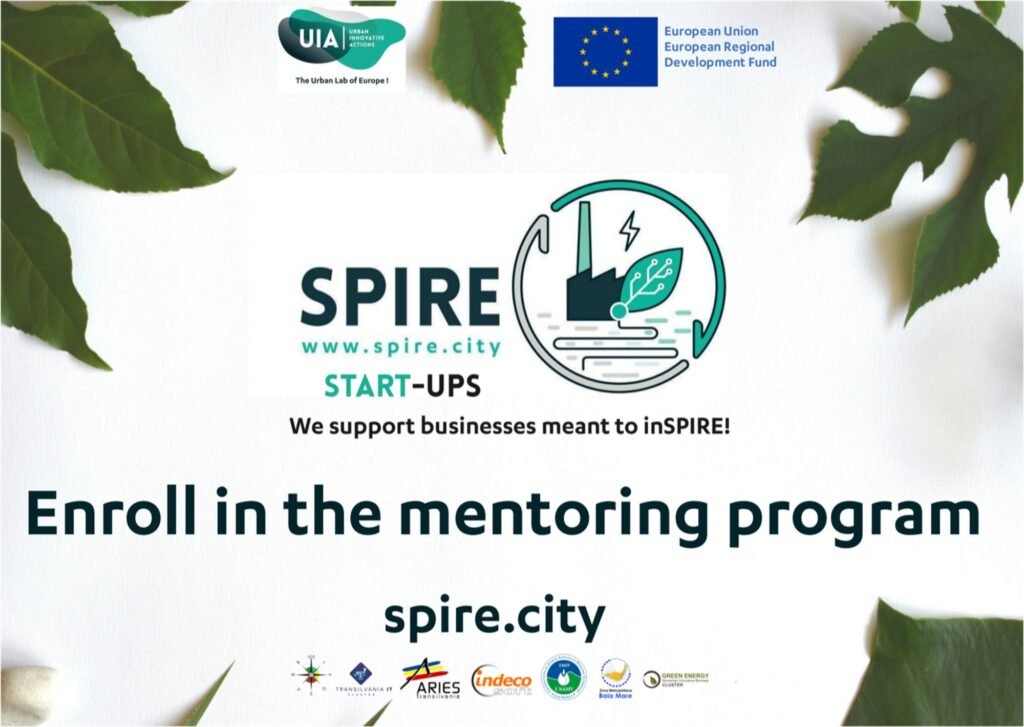 The SPIRE STARTUPS mentoring program is an activity of Smart Post-Industrial Regenerative Ecosystem – SPIRE project supported by Urban Innovative Actions program (UIA – Urban Innovative Actions). The purpose of this project is to experiment, test and implement creative, innovative, visioning, sustainable development solutions for sustainable land use, nature-based solutions.
SPIRE proposes a revolutionary approach to the reuse of polluted land with heavy metals in the city, through adaptive phytoremediation and the creation of new urban ecosystems, as a strategy for long-term development and sustainable economic profiling. The project proposes the use of the resulting biomass to improve the energy performance of a school and stimulates the development of local value chains, specific to the circular economy, by launching and incubating new businesses based on prototyping and producing innovative building materials, aiming at improving health and well-being. .
The leader of the project is Baia Mare Municipality who implements the project with the following partners: Urbasofia, Indeco Soft, ARIES Transilvania, Metropolitan Area Baia Mare, The University of Agricultural Sciences and Veterinary Medicine Cluj-Napoca and Green Energy Innovative Biomass Cluster.
Applications a.s.a.p. to this LINK