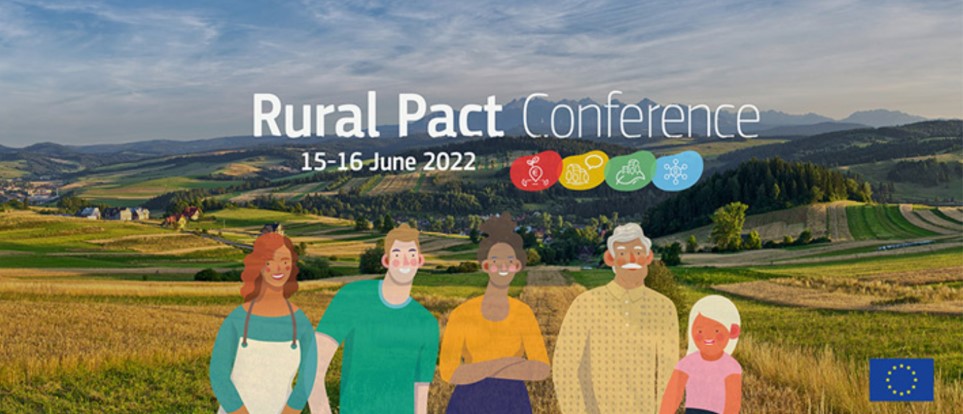 The Rural Pact conference, 15-16 June 2022, brought together EU, national, and regional politicians along with local authorities, social and economic stakeholders in a participatory event that reflected the rural vision's ambition and bottom-up character.
It sought to engage participants in designing the governance of the Rural Pact and gather commitments for the achievement of the long-term vision for the EU's rural areas. The conference:
Engaged all levels of governance and rural stakeholders in endorsing the goals of the vision and debating on how to reach them. The spotlight was placed on the key role rural areas can play in Europe's future. High-level political and grassroots representatives from all levels of governance committed to taking the interests of rural areas into account.
Involved participants in implementing the vision through breakout sessions where participants indicated how they can contribute to achieving the goals of the vision. These sessions identified common interests and areas on which the local, regional and national level could act individually and in cooperation with others.
Increased the visibility of rural areas by involving high-level political guests from the European institutions and Member States to discuss the implementation of the first comprehensive EU-wide rural strategy.
See more HERE from the perspective of the Committee of the Regions.