The second session of the Webinar series on Rebuilding local economies after lockdown focused on new solidarity services which have emerged during the Covid-19 crisis. Special focus was placed on how these services came to fruition, the issues they are addressing, and what their legacy will be as lockdown eases.
The full programme, link to the recording of the session and some "take away" points are available below.
This series of four webinars is organised by LDnet in association with RSA Europe, ELARD and AEIDL. To register for the remaining sessions in this series go to REGISTRATION.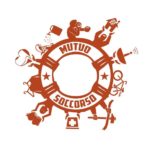 The first guest speaker was Selam, a member of an autonomous political organisation based in a squat in the south west of Milan called Cantiere Milano. Cantiere Milano started as project that engages vulnerable members of the community. Using this experience they subsequently formed the 'Spazio di Mutuo Succorso' (SMS) or 'Space of Mutual Aid'. All services are provided for free and there is a market which runs on a bartering system. The goal of the organisation, Selam says, is not to replace the welfare state but to prove what you can achieve through communality. During the Covid-19 crisis SMS looked to address the services that were most needed in their community. They started by providing courier services to vulnerable people in isolation and those most affected by the crisis. They called this service 'Staffette di Muto Succorso' or 'Mutual Aid Relay'. Buying produce wholesale from small farms also affected by the crisis, they are able to distribute food packs across their network to families for 15 Euros a week per family. The care packages also include books and school equipment for children lacking adequate resources to study from home.
As for the future of SMS, Salem talked of prioritising the reduction of food waste from the big markets of Milan whilst ensuring that vulnerable people can get access to fresh produce. Later, addressing the question of scalability and how the organisation can continue to operate under normal circumstances, Salem made the salient point that we should not be striving to 'get back to zero' after the crisis and that now is an opportunity to rethink community needs and how to serve them.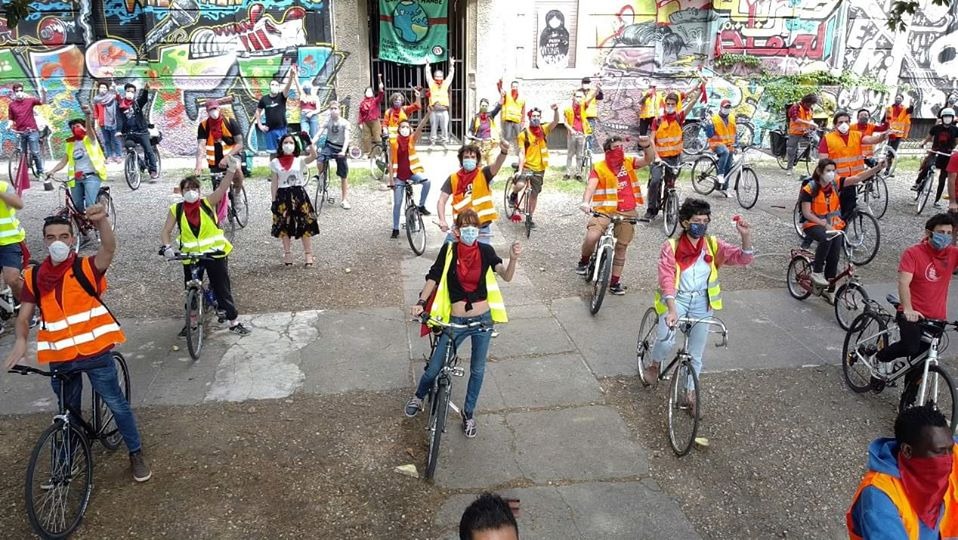 The second speaker was Seren John-Wood, a founding member of Queer House Party (QHP). The original members were all in someway involved in the gig economy and in need of an alternate source income, as well as wanting to support range of other queer performers also affected by the lockdown. The LGBTQ+ nightlife provides important spaces for individuals to safely express their identity without judgment. As an inherently political space the members of QHP believed it was important for these spaces to continue to exist during lockdown. Therefore, as 'Queer House Party' Seren and her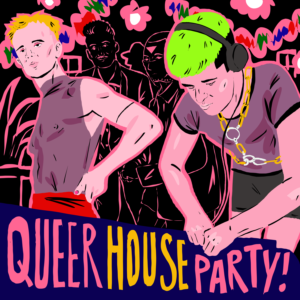 housemates perform weekly virtual DJ sets over Zoom, booking different performers every week in solidarity with the Queer community. QHP has become an unexpected success with each party drawing 500 to 800 people and roughly 1100 Euros in donations, all of which goes to the performers and organisers, including a British Sign Language interpreter and a written interpreter for the hearing impaired. What started as just a virtual party, Seren notes, has evolved to be more about the community and responding to current events. Highlighting other activist movements such as Black Lives Matter and Pride Month. The future of QHP therefore lies in its ability to mobilise its support for various causes as well as providing a network for Queer performers.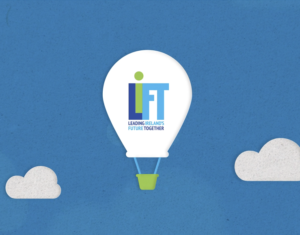 Henrik Karlsen presented the third case on LIFT Ireland, which looked at how capacity building services are adapting to Covid-19 through making use of digital technology. LIFT Ireland is a non-profit Leadership Capacity Building organisation with the ambitious aim of equipping ten percent of Ireland's population with leadership skills within 10 years. As the Corona Virus struck Ireland they found themselves unable to perform their leadership workshops. To continue functioning LIFT moved to the digital space where they host free online roundtable workshops multiple times a day. The virtual roundtable discussions have been a resounding success. There has been a 50% increase in participation with over 400 new active participants. And of those who participated 93.8% said that LIFT had helped them or their organisation during COVID-19. LIFT trains facilitators to host their own roundtables of 4-6 people and by going online LIFT removed many of the roadblocks to reaching people while maintaining their high quality of capacity building. Therefore, the ambitious goal of reaching ten percent of the population is now looking increasingly attainable.
Reflecting on the input of the speakers, the ensuing debate was in particular reference to the question posed by Peter Lloyd on what would be needed to scale up the examples in the long run. In response, Isabelle Vuong posited that 'the scale up is that it has more to do with people being convinced of their benefits, than with technical practical reasons', reiterating the need to not revert to 'normal'. And that 'from those new values, we should 'impose' new narratives of the present, (not only of the future as everyone wants to do), so that people get out of the fatalism that they often have about possibilities for change'.
Rosalba La Grotteria rounded up the discussion by arguing that the lockdown period has completely changed people's approach the economic aspect of their life. Many people in her city of Turin had their services closed so they decided to give away the food they had. This is because their goods have a value even if it is not sold, as it is of value for the community. This example is mirrored in Holland where, according to an attendant of the webinar, people gave out surplus flowers to the health workers and to older and lonely people. This is the lesson that Rosalba believes we need to bring with us moving forward.
The Webinar concluded with a video of a saxophonist performing a free concert on Peter Ramsden's street corner in Clapton, London, in solidarity with healthcare workers and those affected by the Virus.