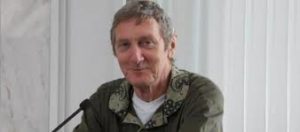 When I joined Leda programme, in 1995, I met many high-level professionals, I learnt a lot from, Jelte Huizenga was one of them. The programme evolved in Leda Partenariat and Jelte was still there. Even if retired, he continued to be very active politically in his Almere (NL), and not only: he has been working unceasingly in the network, he has always rejected a leading role, but he has always been a supporting actor of LEDA, holding the role of secretary and project manager. He was an authentic supporter of local development. Together, we have implemented many projects, like Euro Nexus, Leda Internet Forum, Eufacinet. When I became president of Leda, Jelte proposed to be the secretary, moving the headquarters to Almere (NL) and supporting me in my work, doing the most of the back activities, always on a voluntary basis. When we decided that the Leda adventure was ended and needed to be transformed in something different, he took charge of all the bureaucratic steps in order to leave "everything in order" and let LEDA become LDnet. He was a tireless worker, but always behind the scenes. When we joined LDnet, Jelte informed me that it was time for him to "retire definitively".
Jelte passed away on 21 March 2019.
I was informed only now and I'm writing these few lines at my cottage in Liguria, where Jelte and his wife Gerda spent a fortnight, some years ago. I'm in front of the olive tree whose leaves he used to clean every day. And I want to remember him here, working and smiling.
Thanks Jelte. Ciao Jelte!
Rosalba La Grotteria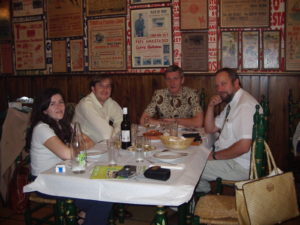 On behalf of all at LDnet I would like to join Rosalba in expressing our sadness at the loss of Jelte and our gratitude for his and her support that made possible for LDnet become established and open to all who work in the field of local development in Europe.
Haris Martinos