Innovative public service provision in rural areas:
Mutual learning between Germany, Sweden, Austria and Scotland
The InDaLE research project
In many structurally weak and sparsely populated rural regions of Europe, demographic change coupled with unstable local finances are pushing public services to the brink of their feasibility. With this, the quality of life in such places appears to decline – to name just a few examples, schools and doctors' practices close, while volunteer fire departments struggle to recruit new members.
These challenges are by no means specific to less developed or developing regions. Many rural areas in Germany, for instance, have grappled with the challenge of providing basic public services as a cornerstone for increasing their attractiveness in the long run. Beyond the ongoing struggle to cover operative costs, local and regional authorities have the opportunity to submit bids for funding pilot schemes which test innovative ways of improving, expanding or reorganising public services under their jurisdiction. In spite of their prominence on the political agenda as instruments of place-driven change, pilot projects tend to encounter multiple barriers and obstacles that prevent them from scaling up into mainstream solutions.
Yet the relatively few initiatives that do manage to beat the odds, invite the question: how do they get there? Which factors favour their mainstreaming and what could other places learn from this experience?
The InDaLE research project (InDaLE is the German acronym for Innovative approaches to services of general interest in rural areas – What Germany can learn from the experience of other European countries) has spent the last three years investigating good practices in pursuing innovations in public services in the rural areas of four European countries: Germany, Sweden, Austria and Scotland. The project has analysed a total of 18 projects in: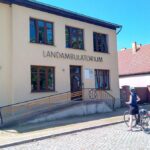 Medical and nursing care as a marker for ensuring the quality of life in different life phases in rural areas;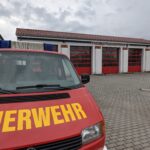 Fire services and hazard prevention, where the ubiquitous volunteer-based model in Germany and Austria can no longer be taken for granted in regions with high emigration rates and an aging population;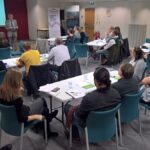 Post-school education and training whose effects on regional and rural development in Germany have barely been studied.
The project team examined the challenges associated with delivering these public services, analysed tried-and-tested solutions, built a database of innovative projects which reached mainstream stats, carried out interviews with key actors and on-site fieldwork (Covid restrictions allowing), and analysed the data with the aim to identify cross-sectoral and trans-national factors which enable projects to go beyond their pilot phase
Closing event
As the project is concluding at the end of 2022, the consortium invites all members and network partners of LDnet to tune into our digital closing event:
When? On the 13th of December 2022 from 13:00 to 17:00 (CET Berlin)
How? Remote/digital via videoconference (most likely via Webex).
Fee? Participation is free of charge.
What to expect? Learn and discuss results from InDaLE on the long-term sustainability of innovative projects in public services. Learn about concrete projects and policy debates in Germany, Austria, Scotland and Sweden.
In which language? The conference will be held in English.
How to register? Send a short e-mail with your wish to participate to Alice Gebauer gebauer@gih.uni-hannover.de

and you will receive the detailed programme and the access link in the coming weeks.
Alex Brad & Alistair Adam Hernández
InDaLE Diagramm: S. Lindemann 2020
Fotos:  A. Adam Hernández, 2018-2021