LDnet has been engaged by European Urban Initiative (EUI) for the preparation and delivery of an EUI Capacity building event focused on CLLD. This event took take place in Timisoara (Romania) from 7th to 9th June 2023. It was organised by EUI with help from LDnet, with a team of moderators, expert in CLLD and EU urban initiatives.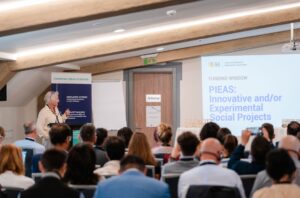 Over two and a half days, delegates from five Member States worked together to improve their capacity to deliver high quality community led local development in urban areas.  To achieve this the delivery mechanism needs to be more efficient and effective, which in turn will speed up absorption.  Only by improving understanding between Local Action Groups (LAGs), the cities that host them and the Managing Authorities for ESF and ERDF that finance them will this be achieved.
Community capacity building focuses on achieving confident, skilled, active and influential communities. It aims to build the capacity of individuals, their organisations and the systems in which they operate.  For community led local development a key task is to develop effective and inclusive community organisation as well as good relationships between these organisations, the city administration and its services.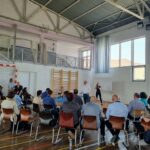 Different formats were used in this event. Short plenaries were combined with longer workshop sessions, field visits and clinics.  In all formats interactive learning tools were deployed.
An example was where small groups in a workshop had the task of organising the steps that are needed from issuing a call for projects to paying the project on completion.  They had to decide what order, who should be responsible for each step and how to speed up the overall administrative process while ensuring eligibility and avoiding conflicts of interest.
Click below for the full agenda of the event:
A fuller report on the event will be available shortly.