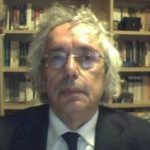 Address: Centro Terrossola, 62; I-52011 Bibbiena – Italy
Email: srs@srseuropa.eu
Web: http://www.srseuropa.eu/eng/index.php
Birthday: 01 Jan
Graduated as a sociologist, Filippo Strati is no longer involved in any professional activity. He retired when he definitely closed the Studio Ricerche Sociali (SRS) at the end of 2017. He founded the SRS in 1989 as a small institute for social research, consultancy, teaching, vocational guidance and training. Previously, he carried out several activities mainly as a free-lance.
He carried out projects at EU, national, regional and local levels. These activities allowed him to develop some expertise in: – transport and development policies (since the 1970's); – energy impact of transport systems, local employment and development initiatives, employment and labour policies (since the 1980's); – environmental policies, sustainable development, Local Agenda 21 processes, sustainable tourism, transport and logistics (since the 1990's); – social inclusion and the fight against poverty (since 2000).
Between 2003 and 2017, he was involved as an independent expert and national coordinator of the Italian team in a series of European networks acting (on behalf of the EU Commission) in the social inclusion and social protection policy fields, such as the European Social Policy Network (ESPN) established in 2014.
He wrote several articles, papers, reports and books.
More information available on: http://www.srseuropa.eu/eng/index.php.