The workshop on "Local development strategies: retaining and attracting talents in the regions" took place on Thursday 11 October 2018 in the framework of the European Week of Regions and Cities.  Organised by
LDnet as lead-partner, in cooperation with ELARD, CIM Alto Minho and AEIDL, it offered a forum for the presentation of concrete experiences from different countries aimed at retaining young people and attracting new talents in the regions.
The local strategies and projects presented and general points arising are outlined below, together with the presentations of the speakers. A summary report is also available (click below).

 [bsk-pdf-manager-pdf id="51″]
The session started with opening addresses by Haris Martinos, Secretary-General of LDnet and Maria João Botelho, President of ELARD.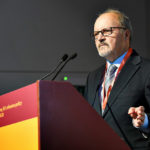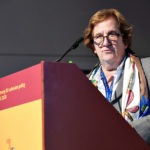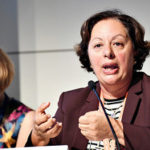 The moderator, Maria João Rauch, LDnet board member,
introduced the theme, including key challenges and a brief overview of the session.
[bsk-pdf-manager-pdf id="46″]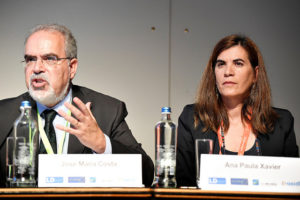 It was followed by the presentation of the strategy for Alto Minho (Portugal) by José Maria Costa, CIM President, and Ana Paula Xavier, Technical Coordinator of the LAG ADRIMINHO.
[bsk-pdf-manager-pdf id="38″]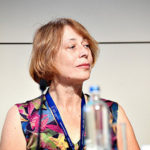 The Swedish case of the Landsbyggare project (Changing Perspectives: Attracting People to the Countryside) was presented by Urszula Budzich-Tabor, FARNET and LDnet Vice-President, on behalf of Marion Eckardt, Vice-President of ELARD, who was unable to join to the meeting.
[bsk-pdf-manager-pdf id="45″]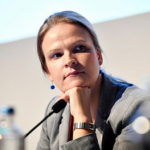 Kristiina Tammets, Vice-President of ELARD, presented the results of the Tartu County Youth Fund (Estonia) which has been running since 2010.
[bsk-pdf-manager-pdf id="39″]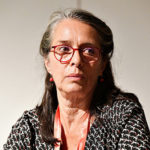 Katalin Kolosy, AEIDL and LDnet board member, offered a broader perspective innovative methods for attracting talent and youth, including types of EU funding support available, and a series of points emerging from the specific experiences covered in previous presentations. [bsk-pdf-manager-pdf id="41″]
[bsk-pdf-manager-pdf id="41″]
Open interaction with the audience followed, using SLI.DO, with live comments and questions from the floor, and responses from the speakers. This debate covered various related topics, such as remote working/mobile jobs, identity of the territory, territorial marketing, and targeted approaches.