We are in the final stages of preparing a proposal for a COST Action which is due to be submitted by 13 November 2020. This proposal was initiated by LDnet and RSA. We have shared a concept note and invited researchers and practitioners interested in the topic of social innovation and local development to contribute in the development of a sound proposal. We received several expressions of interest and an exchange of ideas and suggestions on how to proceed took place on 29 June 2020 with 23 participants from 15 countries. The partnership now includes members from more than 20 countries. 
The outline of the proposal is presented below together with practical information for potential co-proposers who can contact Alistair Adam-Hernández for further information: adam@arl-net.de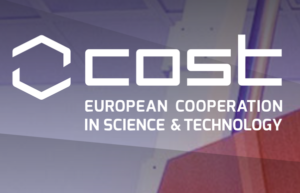 COST Action – Proposal Outline                                                       
Community Solutions: When social Innovation meets local development
A COST action is a pan-European network instrument allowing its participants to jointly develop their ideas and new initiatives in a given field or topic of common interest. The network helps to coordinate research activities and to build capacities among participants of all kinds. COST also helps to leverage nationally or otherwise funded research activities and are based on a joint work programme lasting four years. An action is open to all fields of science and technology, institutions (academia, public institutions, SME/industry, NGOs, European/international organisations, etc.) and career stages. Read more about COST here.
❁ What is the main objective of the proposed COST action?
We want to bring together the strands of (community led) local development and social innovation and entrepreneurship to foster place-based solutions to current and future societal challenges that are rooted in and designed by communities. This will be achieved by establishing a vibrant, transdisciplinary and multi-stakeholder network (researchers, practitioners, policy-makers, advocacy and community organisations, business partners …) with a sustainable long-term horizon aiming to foster transdisciplinary knowledge exchange, co-production of multi-stakeholder knowledge and boost innovative collaboration.
❁ Which key issues and topics will be addressed by the proposed COST action? (Some examples)
– How can community involvement be maintained and fostered in social innovation processes?
– Which pathways and models emerge from entrepreneurs at the community level and how can these be applied by practitioners and intermediary organisations in local development?
– How can grassroots initiatives be firmly established and scaled-up to institutional innovation?
– What process-knowledge can be collected to empower and build the innovative capacity of communities?
– What affects the interplay and coordination of local initiatives, networks and multi-level governance?
– How can evidence from the local level influence multi-level policy coordination and funding programmes?
– What is needed to unlock synergies and collaboration between rural and urban areas?
– What role can community solutions and adaptability play in a context of multiple planetary crisis?
❁ What specific events and other forms of interaction will be implemented?
– Conferences and short-term scientific missions (STSMs).
– Working groups and transdisciplinary local workshops in participating countries (COST members).
– Training schools for methodological capacity building (multi-day work camp events on LD and SI).
– Dedicated events and mentoring for young and early career researchers.
– Dissemination activities with a wide-ranging target public (researchers, practitioners, communities, social and community businesses and policy-makers).
❁ Why do we need you and your organisation for a successful COST action?
The vitality and success of COST actions is ensured by active participation of stakeholders. Please join the group and help us set up collaboratively a valuable and stimulating COST Action proposal by 29 October 2020. A core group of participants is currently developing the proposal and its technical annex. Please register on the eCOST Platform and send us your contributions to adam@arl-net.de.

Further information for potential co-proposers:
– Co-proposers in the COST Action can be members of research institutes, NGOs, LAG or FLAG networks and other organisations interested in the topic;
– We are particularly looking for co-proposers from countries which have until now participated to a lesser degree in COST Actions, i.e.: Albania, Bosnia and Herzegovina, Bulgaria, Cyprus, Czech Republic, Estonia, Croatia, Hungary, Lithuania, Latvia, Luxembourg, Malta, Moldova, Montenegro, Poland, Portugal, Romania, Slovenia, Slovakia, Republic of North Macedonia, Republic of Serbia and Turkey;
– Key benefit of participation is to share up-to-date research and exchange on the topic of the Action, to integrate different approaches and theories on Social Innovation and Local Development, and the possibility to make a contribution to peer-reviewed publications;
– Co-proposers do not need to make any commitment but can participate in specific activities of the project (e.g. attend events, promote project results in their networks etc.). The proposal will make reference to co-operation and interaction with co-proposers' organisations on specific topics in order to go beyond the state of the art (no people will be mentioned, but organisation names);
– Any cost for participating to network activities (meetings, workshops, training schools) will be reimbursed by the Action, according COST rules on travel, accommodation, subsistence. However, the COST Action does not cover remuneration for personnel, office costs, subcontracting or consumables. A fixed reimbusement is considered for the local organisers of the meetings.