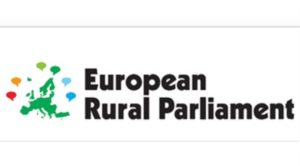 The European Rural Parliament (ERP) is a long-term campaign to express the voice of rural people in Europe; and to promote self-help and action by the rural people, in partnership with civil society and governments. The campaign reaches a climax every two years with a gathering of rural people from all parts of the wider Europe.
The 4th European Rural Parliament will be held in Asturias in Spain, hosted by READER, the Asturian Rural Development Network and their partners, in association with ERP Partner REDR, the Spanish Network for Rural Development. It will take place 6-9 November 2019, in the village of Candás in Carreño municipality in the region of Cabo Peñas.
For information on the 3rd European Rural Parliament click here.