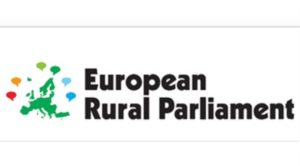 Four days of intense networking, disseminating and learning more about rural topics in a European context await the participants of the 4th ERP. Field trips, plenaries and workshop sessions will enable discussions and interactions among representatives of rural communities from all over Europe.
Rural people need a strong voice to shape the future of European rural policy to insure quality of life in the countryside. Nevertheless, contributing to meet the UN sustainable development goals puts an amount of pressure on rural communities. That is why rural areas need to transition to a new way of life in a socially just, environmentally sustainable and economically viable manner. During the 4th ERP in Candás a big effort will be spent on envisioning these sustainable rural futures and what policies can enable them.
LDnet is determined to contribute to this process with a wide evidence and knowledge base, as well as with researcher and practitioner expertise in local development. Our board member Alistair Adam Hernández will represent LDnet at the 4th ERP and is looking forward to the discussions.  
The European Rural Parliament (ERP) is a long-term campaign to express the voice of rural people in Europe; and to promote self-help and action by the rural people, in partnership with civil society and governments. The campaign reaches a climax every two years with a gathering of rural people from all parts of the wider Europe. The 4th European Rural Parliament will be held in Asturias in Spain, hosted by READER, the Asturian Rural Development Network and their partners, in association with ERP Partner REDR, the Spanish Network for Rural Development. It will take place 6-9 November 2019, in the village of Candás in Carreño municipality in the region of Cabo Peñas.
For information on the 3rd European Rural Parliament click here.