The 3rd Regional Workshop of the Smart Rural 21 project will take place in Ostana (Italy) on 27 January 2022.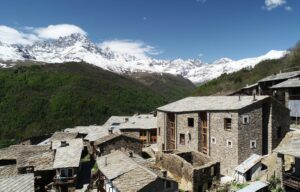 This workshop aims to present the outcomes of the Smart Rural 21 project to interested stakeholders, both in terms of local rural community support and Smart Village policy lessons to date. It will focus on the theme of 'Better connected rural areas – improving rural mobility', including information on Ostana's smart village strategy and solutions and information about the Smart Villages support framework in Italy and beyond.
The purpose of the workshop is to:
Present the outcomes of the Smart Rural 21 project to date, including lessons learnt from working with 21 selected rural communities;
Exchange about the state-of-play of Smart Villages and how to create a supportive Smart Villages policy framework with particular focus on post-2020 CAP, Cohesion Policy and other relevant policies;
Present inspiring smart village cases;
Learn more about how Smart Villages can contribute to improving rural mobility.
The 3rd Smart Rural 21 regional workshop will be organised in hybrid form (face-to-face and live streaming).
For practical information see
To register click HERE.